Here is my in-depth review of the Sony Cyber-shot TX10, a ultra-compact rugged camera with a touchscreen. The camera is waterproof, shockproof, dustproof and freezeproof (I've got an interesting video of me 'washing' the camera later in this review), and on the picture-taking side, it sports a 16 megapixel CMOS image sensor, lots of scene modes, high-speed shooting, Full HD movie mode and more. Check out the Sony Cyber-shot TX10 photo gallery to see sample photos taken using the camera.

Sony is no stranger to making waterproof gadgets and cameras; if you remember the U-series Cyber-shot cameras they made a decade ago, that was probably their first-ever waterproof digital camera. But the Cyber-shot TX10 is a pretty impressive feat for Sony: it's slim and stylish, yet doesn't sacrifice looks to have everything-proof construction. The TX10 also has a touchscreen, which makes it the first ever consumer rugged camera (and the only one currently in the market) to have one.
TheSony Cyber-shot TX10 has a 16 megapixel backlit CMOS sensor, 4X optical zoom lens, point-and-shoot operation with HDR, low-light and high-speed shooting modes as well as ability to record Full HD videos with stereo sound. The Sony TX10 sounds like a versatile camera, but does it live up to its features mentioned on paper? Find out now.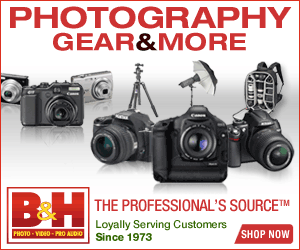 In the camera box
The Cyber-shot TX10 comes with a familiar bundle… yup, it's the same stuff that's included standard with other Sony compact models:
Sony Cyber-shot TX10 camera
NP-BN1 lithium-ion rechargeable battery
AC adapter charger with USB cable
Stylus AKA paint pen
Wrist strap
Camera software CD
The Sony Cyber-shot TX10 has a single memory card slot that takes both SD-variant (SD, SDHC, SDXC) and Memory Stick Duo cards. As usual, stick with the more commonly used, more affordable, higher capacity and faster SD format; even if you have Memory Stick cards lying around from the past, I would still recommend using SD for better camera performance. The Sony Cyber-shot TX10 works faster with a high-speed memory card, and an 8 GB high-speed SDHC is a good minimum to begin with.
Included with the Sony TX10 is a paint pen, also simply known as a stylus, for the touchscreen. The stylus is supposed to provide better precision when using the touchscreen, particularly when utilizing the paint tool in playback. Personally, I didn't feel the need to even take the stylus out of the box during my experience with the TX10.
The Sony Cyber-shot TX10 uses a lithium-ion battery which is juiced up via USB charging. At the risk of sounding like a broken tape recorder, USB charging isn't as fantastic as a standalone charger because you can't charge a spare battery at home while using the camera outside (still, it's an unavoidable trend that just about all camera makers have embraced). If you would like one, Sony does sell standalone battery chargers as an optional accessory. The Sony Cyber-shot TX10 is rated to a healthy 250 shots per charge, which is above average battery life for an ultra-compact camera.
Accessories
The accessories available for the Cyber-shot TX10 include that standalone battery charger, HDMI cable, various camera cases and a Party-shot dock (which works with the camera's face and smile detection system to automatically take photos at events). The Sony Cyber-shot TX10 also is compatible an optional Marine Pack waterproof case which allows you to bring the camera deeper underwater, down to 40 meters (132 feet).
Camera Tour
Sony Cyber-shot TX10 compared to the Apple iPhone
The Sony Cyber-shot TX10 is very small, especially for a rugged camera. The Sony TX10 has dimensions which make it really compact: 95.6 x 56.1 x 17.9 mm (3.8 x 2.3 x 0.7 inches), allowing it to fit into just about all pockets and bag compartments in size. The Sony TX10 is also very light, weighing just 133 grams (4.7 ounces) loaded with its battery and memory card.
Sony Cyber-shot TX10 being drenched in water
The Sony Cyber-shot TX10 is put together very well; which is essential for a camera marketed to withstand the elements. The Sony TX10 is shockproof (1.5m or 5 feet), waterproof (down to 5m or 16 feet), freezeproof (-10C or 14F) and dustproof. Ergonomics are decent as the camera is really small yet easy to hold and luckily, devoid of too many controls (you'll control the camera mostly via the touchscreen which has large touch-friendly icons). My caveat here is the physical controls are tiny, especially the zoom controller which is just a tiny knob, that certainly takes some getting used to and might annoy those with larger fingers.
Never seen a waterproof camera in action? Here's a short video of the Sony TX10 being washed:

The Sony Cyber-shot TX10 is available in your choice of five colors: silver, black, lime yellow, pink and baby blue.
The Sony Cyber-shot TX10 has a 4X optical zoom lens, complete with optical image stabilization to improve the chances of taking sharp photos. The lens is equivalent to 25 to 100 mm, which is a decent range and covers the ultra-wide-angle end well; useful for group and landscape photos. As with other rugged cameras, the lens here is internal and never protrudes from the camera to prevent damage and water from getting in. The lens has a fair aperture range of f3.5 to f4.6.
Next to the lens are the autofocus assist light, flash and sealed stereo microphone holes. The camera's flash is decent in terms of power, with a maximum range of 3.7 meters (12 feet) at wide-angle and 2.7 meters (9 feet) at telephoto. The Sony TX10 has the classic Sony sliding cover which protects everything above and doubles as a power switch. I can't be sure on how much abuse this cover can take on a camera that's supposed to be rugged, but I did notice a bit more give and a very slightly larger gap between the cover and camera (compared to non-rugged T and TX-series cameras); presumably to discourage dirt and grit from getting trapped in between.
The Sony TX10's touchscreen still works in water
One of the highlight features of the Sony Cyber-shot TX10 is the 3 inch touchscreen on the back of the camera. The Sony TX10 is essentially the first and currently only consumer rugged camera with a touchscreen. The display is sharp with 921,000 dots and has very good visibility in low and bright light. The touchscreen has good sensitivity to touch in both normal conditions and when the camera is submerged in water. However, I did find the touchscreen to act 'confused' or unresponsive when it was partially wet; so be sure to either completely dry the back of the camera.
Just about all aspects of the Sony Cyber-shot TX10 except zooming and starting movies require the use of the touchscreen. The camera has a good touch user interface with clearly labeled icons and responsive menus.
Taking pictures
Touchscreen interface on the Sony TX10
The Sony Cyber-shot TX10 has the standard issue Sony touchscreen interface which has evolved very slightly over time to this modern-ish look. The camera tells you details about shooting and exposure information, shows battery and zoom indicators (The latter only appears when using the zoom lever) and has a customizable row of icons below the MENU button (you can place any 4 of your frequently accessed functions here in Program mode). The camera allows you to switch to focus point selection and tracking at any time by tapping the place you'd like to focus on the screen.
The shooting menu on the TX10 contains options for white balance, ISO, exposure compensation, continuous shooting, image size, self-timer, face and smile detection settings and more. You can also toggle on an Easy mode which enlarges fonts and simplifies the number of settings available to you.
Main menu on the Cyber-shot TX10
The main menu on the camera has options you will change more rarely (or never), such as the date, time, memory card settings, framing gridlines, focus assist light and camera sounds. You'll also find movie recording codec and movie wind filter options buried in here.
Macro and Scene modes
Shooting modes and scene modes on the Cyber-shot TX10
The Sony TX10 has a grid of 8 main shooting modes on its mode menu, and there's a help button to the upper right corner which will tell you what each one does:
Intelligent Auto: Camera does everything for you, down to automatically selecting a scene mode
Superior Auto: Same as above but the camera do multi-shot layering when needed (for low-light or HDR photos)
Sweep Panorama mode: Camera will automatically stitch a panorama as you pan it from side to side (There's also a 3D panorama creation mode)
Movie mode and program auto mode
Background defocus: The camera takes two photos taken at two different focus points and combines them to create better background blur
Scene modes: Pick one of the camera's many scene modes
3D mode: The camera guides you to take two separate photos so it can combine it into a 3D one
The Sony TX10 has essentially the same bunch of shooting modes that we saw in the Sony TX100V we reviewed earlier with quite a bit of emphasis on 3D options.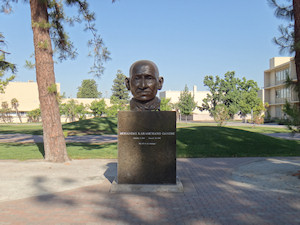 HDR mode: Before and after (example from Sony TX100V review)
The camera has 'photo stacking' modes where the Sony TX10 takes several photos and combines them into one for either better photos in low-light (using Handheld Twilight or Anti motion blur)or better exposure/contrast in HDR mode.
The Sony TX10 has a decent default minimum focusing range of 8 cm (3 inches) to your subject at wide-angle and 50 cm (1.6 feet) at telephoto. Just enable macro mode (or have the camera detect a closeup shot in iAuto mode) and you can get as close as 1 cm (0.4 inches) to your subject.
The Sony Cyber-shot TX10 has four physical buttons and a zoom controller, and they're all up here on the camera. The buttons include one for power, the shutter button, playback and movie start/stop buttons; they're tiny (especially the latter two) but better than nothing! The zoom lever is that tiny knob at the very right edge of the camera.
There doesn't appear to be any speaker holes on the Sony TX10, presumably to keep water out and reduce the need to seal another open space, but rest assured the camera DOES have a speaker on the inside (and as you would imagine, it isn't very loud).
One side of the Sony TX10 is blank, while the other side features a wrist strap loop and secure door covering the two connector ports on the camera. The door is opened by pulling the (tiny!) switch above it with your fingernail to release the locking mechanism, behind which you'll find the HDMI port and USB connectivity/charging port. While the door is well sealed from water and dirt (check out the orange rubber protectors), the hinge itself isn't the most solid thing around, so you should be careful where you leave the camera when charging it!
At the bottom of the camera is another secured door with a tiny latch to open it, and this one protects the camera's memory card and battery area. There's also a tripod mount next to the door, though its black paint makes it slightly difficult to see.
Video Recording
The Sony Cyber-shot TX10 has a rather familiar Full HD movie mode that we've seen on Sony's other Cyber-shot models in recent times. The camera can record videos up to 1920 x 1080 pixels at 60i with stereo sound. There are two recording codecs which vary depending on movie setting chosen: AVCHD (smaller movie file sizes and easier TV viewing/disc burning) and MPEG4 (larger file sizes but no need for conversion to share on computer). Regardless of setting, movies are limited to 29 minutes or 4 GB per video file, whichever comes first.
AVCHD 1920 x 1080, 60i; choice of 17 or 24 Mbps
AVCHD 1440 x 1080, 60i; 9 Mbps
MPEG4 1440 x 1080 at 30 FPS; 12 Mbps
MPEG4 Standard HD (1280 x 720) at 30 FPS; 6 Mbps
MPEG4 VGA (640 x 480) at 30 FPS; 3 Mbps
The Sony Cyber-shot TX10 allows you to use optical zoom, optical image stabilization and continually autofocus while recording movies. There is also a wind filter option available in the menu. The camera lets you use optical zoom, optical image stabilization and continuous focusing while recording as well as toggle a wind filter beforehand. There aren't any high-speed or slow-motion movie options on the Sony TX10.
Here's a sample video recorded at the highest movie settings:
Performance
Performance testing of the Sony Cyber-shot TX10 was done using a high-speed 45 MB/s Sandisk Extreme Pro SDHC card.
Good light
0.1 to 0.3 seconds
Very fast
Low light
0.3 to 1.0 seconds
Moderate
Shot-to-shot (JPEG)
1.6 seconds
Fast
The Sony Cyber-shot TX10 is a great performer and gets performance numbers which are essentially identical to the TX100V; not surprising since they are similar on the inside. The camera is snappy for the most part and very quick. However, the camera sometimes starts up with a notification reminding you to check that the bottom/side doors are closed as a precautionary measure, and this slows down startup time quite a bit until you dismiss the reminder.
The Sony TX10 has a continuous shooting mode that shoots at a very fast 10 FPS at full resolution (16 megapixels), though the camera can only take up to 10 pictures a row before stopping to catch its breath.
Image Quality
ISO 125
ISO 200
ISO 400
ISO 800
ISO 1600
ISO 3200
If you've read our review of the Sony TX100V, then you can probably tell how the Cyber-shot TX10 here performs. Image quality is clean at ISO 125 but has a slightly overprocessed look which grinds away at finer details. ISO 200 and ISO 400 are both close and share the same traits; artifacts and poor detail levels. You'll be able to get large prints and displays out of photos here but don't expect to be able to crop out or zoom in to view finer details in photos.
Image quality at ISO 800 is worse as pictures look muddy and more details are destroyed by the camera's noise reduction system. You'll be able to get small to medium sized prints out of this setting. ISO 1600 looks even worse and you might be able to squeeze out limited use out of this setting with decent lighting around. There's more detail loss at ISO 3200 and I would suggest not using this setting.
The Sony TX10 produces low lens distortion with its 4X Carl Zeiss lens, though color fringing (chromatic aberration) and edge softness were both on the slightly high side for a small lens like this. Overall image quality of the Sony Cyber-shot TX10 was barely satisfactory; the camera produces photos which are alright for casual pictures but for close detail inspection and cropping for large prints, the camera is a no-go. There are definitely other options out there if you want a camera with good or excellent image quality.
Photo gallery
Have a look at the Sony Cyber-shot TX10 photo gallery to see sample photos from the camera.
Playback
The Sony TX10 has a nice playback mode. Basic features like image rotation and protection, cropping, fancy slideshow with effects and background music, calendar and 3D viewing mode and print marking are all here. There are also retouch tools, namely redeye removal and sharpening, plus paint mode where you can add stamps and draw on photos via the touchscreen.
The Sony Cyber-shot TX10 shows a decent amount of details about your photos but it does skimp on some shooting information. You can opt to show more details about photos via the exposure data setting in the menu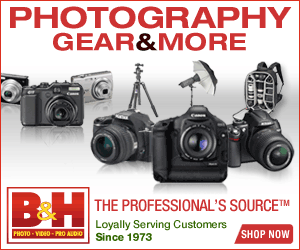 Conclusion
The Sony Cyber-shot TX10 proves that a rugged camera doesn't have to look all bulky and industrial. Small, stylish and looking like a typical Sony ultra-thin camera, the Sony TX10 packs quite a bit of durability in its thin shell, being drop and freezeproof as well as sealed from water and dust. The TX10 is also the only rugged compact camera in the market at the moment with a touchscreen (a 3 inch nicely viewable one at that); though it does get unresponsive at times.
The Sony TX10 is entirely point-and-shoot with fancy modes for 3D photos and panorama, automatic camera-stitched panoramas, HDR and low-light photo stacking as well as a really rapid 10 photos per second burst mode. The camera also has above average battery life to boot, which is surprising for something this small. You won't find any manual controls on the TX10 however… and that 4X optical zoom lens feels a little inadequate in today's world of 5X to 20X zoom lens packing compact cameras.
The default movie mode of the Sony Cyber-shot TX10 is pretty good; packing essentially the same ability to record 1080p Full HD movies with stereo sound and other options as Sony's other compact models. What's still missing here are options for high-speed or slow motion movie recording. Playback mode on the camera is nice, made especially fancy thanks to the touchscreen with sweep gestures and a touch-based paint/stamp tool
Performance of the TX10 in the speed department is good; the camera is fast and responsive though it doesn't write photos too quickly in burst mode (even with a high speed card). Image quality performance isn't great. The Sony TX10 retains the same image processing characteristics as its recent siblings: low noise photos but with artifacts and below average detail levels, even at low ISO, thanks to overprocessing and (at ISO 400 and above) rather heavy-handed noise reduction.
If you're looking to take casual snapshots and want a solid camera that doesn't look like a chunky tank of a camera, the Sony Cyber-shot TX10 is here. It's stylish, produces acceptable image quality and it's sleek and durable.
What's hot:
Rugged (water, dust, drop and freeze proof) with a stylish design and 3 inch touchscreen
Touch friendly menus, customizable row of 4 icons and help tooltips
Lots of scene modes and fancy shooting features like Sweep Panorama, 3D photo/panorama and HDR mode
Above average battery life
Excellent performance and 10 FPS burst mode
Full HD movie mode with optical zoom, autofocus, wind filter and image stabilization
Fancy playback mode
What's not:
Overprocessed look on photos; artifacts are visible and finer details are smashed as a result
Touchscreen can sometimes be unresponsive when wet
4X optical zoom is 'small' for this day and age; above average corner softness and color fringing
No manual controls; only one continuous shooting mode option
Tiny buttons and zoom knob, flimsy compartment doors
No high speed or slow motion movie options