Here's my in-depth review of the Sony Cyber-shot WX9, a compact and affordable little camera with a backlit CMOS image sensor and a nice point-and-shoot feature set. The camera also packs the ability record Full HD movies and big high-resolution 3 inch display. Also check out Sony Cyber-shot WX9 photo gallery to view full-sized photos taken using the camera.


DPInterface Sony Cyber-shot WX9 Review
Brad Soo – November 17th, 2011
The Sony Cyber-shot WX9 is one of the latest small and stylish offerings from Sony, which gives you a bunch of 'premium' compact camera features at an affordable price. The camera sports a 16 megapixel backlit CMOS sensor, 5X optical zoom lens, 3 inch high-resolution display, Full HD movie mode and high-speed 10 FPS burst mode. That's a lot of features for a camera the size of a deck of cards and priced around $150 (at time of writing). The camera also has a twin with a smaller 2.8 inch screen called the Cyber-shot WX7 which is sold in certain parts of the world.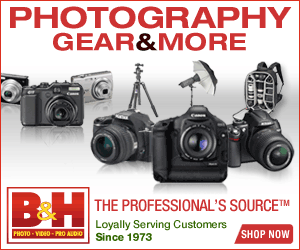 In the camera box
The Sony Cyber-shot WX9 comes in a compact box and includes a pretty standard bunch of accessories:
Sony Cyber-shot WX9 camera
NP-BN1 lithium-ion rechargeable battery
AC adapter charger with USB cable
Wrist strap
Camera software CD
The Sony Cyber-shot WX9 has a single memory card slot that takes SD, SDHC and SDXC cards as well as Sony's old proprietary Memory Stick Duo cards (who even uses those nowadays?). As with most modern cameras, the Cyber-shot WX9 works best with high-speed memory cards, anything with at least a Class 4 or 10 MB/s rating should be good enough to let you see noticeable improvements in the camera's performance. If you don't have any memory cards with you, I would recommend getting at least an 8 GB high-speed memory card to start with.
The Sony Cyber-shot WX9 uses a lithium-ion battery and comes with an AC adapter style USB charger. Yup, that means plugging the camera into the wall when you want to charge its battery, just like you would with a smartphone. The main caveat of this is you don't get to charge a spare battery at home, since the camera itself the charger. If you too don't like how this is done, then Sony would be happy to sell you a standalone battery charger for quite a few bucks. The Sony Cyber-shot WX9 is rated to last just 210 shots per battery charge, which is about average for a pocket camera and nothing too spectacular.
Accessories
The Sony Cyber-shot WX9 isn't compatible with too many accessories; the optional extras available for it include a standalone battery charger, HDMI cable for connecting the camera to your television, various camera cases and a Party-shot dock (which works with the camera's face and smile detection system to automatically take photos at events).
Camera Tour
By now, you would probably have deduced that the Sony Cyber-shot WX9 is one small camera… and it is! Measuring 94.6 x 56.3 x 19.8 mm (or 3.8 x 2.3 x 0.8 inches), it is very pocketable and lightweight too, checking in at a 139 grams (4.9 ounces). The camera is made of a mix of metal and plastic and feels good in hand, with the exception of the flimsy bottom door when opened. Ergonomics are good; the camera is easy to hold in one hand and has a nicely implemented combo scroll wheel/navigation pad. The only thing I disliked was the camera's skinny buttons (power on/off, menu and help) which proved difficult to press at times but nothing too horrible.
The Sony Cyber-shot WX9 is available in your choice of black, silver or red; the latter two come with a black-accented area around the LCD, which does make things look more stylish, in my opnion.
The Sony Cyber-shot WX9 has a 5X optical zoom lens with a fairly useful range of 25 to 125 mm. The lens starts out at an ultra-wide 25 mm, which means you'll be able to take those tight group shots and indoor photos better now. The camera has a decent aperture range of f2.6 – f6.3, which is nice and bright at wide-angle but fairly dim at maximum zoom (which leads to slower shutter speeds or higher ISO settings to take a properly exposed photo). Behind that lens is the camera's optical image stabilization system which helps improve the chances of taking non-blurry photos.
The other two things you will find on the front of the Sony Cyber-shot WX9 are its autofocus assist light, which happens to double as the visual self-timer countdown lamp, and its built-in flash. The camera's flash is fairly powerful at Auto ISO; reaching a range of 5.3 meters (16 feet) at wide-angle and 2.2 meters (7 feet) at telephoto.
On the back of the Sony Cyber-shot WX9, there's the big 3 inch LCD. The display has a very high resolution of 921,000 dots, making it sharp; it also has good legibility under low and bright light.
To the right of the display are the camera's controls. You can switch between three main modes: shooting (auto and scene modes), panorama and movie mode. I'm pretty sure the latter option isn't going to be used too often since the Cyber-shot WX9 has a dedicated movie button on the right corner; you can use it to start/stop movie recording from any mode.
The Cyber-shot WX9 has three panorama modes: Sweep Panorama (the camera automatically detects the direction you're panning the camera and creates a panoramic image as you pan), 3D Sweep Panorama (creates a 3D image) and Sweep Multi-angle.
On-screen mode dial on the Sony Cyber-shot WX9
The Sony Cyber-shot WX9 has a nice combo scroll wheel and navigation pad. The scroll wheel has nice tactile 'clicks' and is mainly used to turn that virtual mode dial (though it also can be used to browse menus and photos in playback). On the navigation pad side of things, there are several functions you can access directly:
Up – Display (Toggle what you see on screen)
Down – Self-timer (Off, 2 seconds, 10 seconds)
Left – Burst mode on/off
Right – Flash setting (Auto, on, off, slow sync)
Center – Confirm/OK
Towards the bottom right of the Cyber-shot WX9 are three more buttons, and they are: Menu, delete photo/help tooltip and playback buttons. The camera's help button brings up Sony's rather advanced help screen where you can browse through various shooting tips and function descriptions.
At the top of the Sony Cyber-shot WX9 are a couple more things: the skinny and recessed power on/off button, shutter button with zoom controller wrapped around it and a pair of microphones for recording stereo sound with the camera's videos. The camera has just one zoom speed, and there are several preset 'steps' throughout the 5X zoom range.
The Cyber-shot WX9's 5X optical zoom lens doesn't extend much from the camera and moves fairly quickly throughout the zoom range.
On the right hand side of the Sony Cyber-shot WX9, you'll find the wrist strap loop as well as HDMI port behind a plastic cover.
The camera's memory card/battery compartment is located at the bottom and protected by a plastic door. While the door isn't super flimsy, it doesn't feel very solid either so take care when opening it to replace the battery/memory card. Near the door, you can also spot the camera's connectivity port where you'll connect the USB cable to hook the camera up to your computer and/or charge the battery. The last two items of interest here are the tripod mount and speaker.
Shooting settings
The Sony Cyber-shot WX9 shows a nice assortment of information on its display. Shooting and exposure information are both here, as is a live exposure histogram, battery indicator, zoom indicator and framing gridlines you can toggle on in the camera's main menu.
Hitting the Menu of the Cyber-shot WX9 brings up an interface that looks a lot like the Function or Quick Menus on other branded cameras, where you can go ahead to adjust autofocus area, ISO, white balance (there's even a custom white balance setting) and other picture-related settings. Scroll all the way down to a little briefcase icon and you can enter the camera's main setup menu, which contains settings you'll be changing less frequently (or usually, close to never) after configuring the camera for the first time.
Macro and scene modes
The Sony Cyber-shot WX9 has a decent macro mode that allows you to focus as close as 5 cm (2 inches) to your subject at wide-angle and 100 cm (3 feet) at maximum zoom. The camera has two 'more than automatic' shooting modes; Intelligent Auto will detect shooting conditions and have the camera automatically pick out a scene mode for you, while a new Superior Auto mode tacks on the camera's multiple-shot capabilities to create photos with less blur and noise.
The Sony Cyber-shot WX9 has a variety of scene modes which are pretty self-explanatory so I'll move on to the two more interesting shooting modes on the camera. There's a Background Defocus mode that tries to create better background blur by taking two photos at different focus settings and combining them into one image. The WX9 also has a High Dynamic Range mode where the camera automatically takes 3 shots in a row and combines them into one nice HDR photo.
Video Recording
The Sony Cyber-shot WX9 has a 1080i movie mode that isn't quite true 1080p, but you can still record Full HD movies without much compromise in video quality. The Cyber-shot WX9 gives you a range of video sizes to choose from; sound is recorded in stereo for all the settings:
Interlaced Full HD (1920 x 1080) at 60 FPS; your choice of 24 Mbps or 17 Mbps
1080i HD (1440 x 1080) at 60 FPS; 9 Mbps
720p Standard HD (1280 x 720) at 30 FPS; 6 Mbps
VGA (640 x 480) at 30 FPS; 3 Mbps
The camera allows you to use optical zoom, optical image stabilization and continuous autofocus while recording. And as usual (which I've heard is due to some bizarre European regulation), there's a limit of 29 minutes per movie clip, regardless of where you buy the camera. Here's a sample movie clip from the camera:
Performance
Performance testing of the Sony Cyber-shot WX9 was done using a high-speed 45 MB/s Sandisk Extreme Pro SDHC card.
Startup
1.4 seconds
Very fast
Good light
0.2 to 0.5 seconds
Fast
Low light
0.4 to 1.2 seconds
Decent
Shot-to-shot (JPEG)
1.8 seconds
Fast
The Cyber-shot WX9 has a burst mode that lets you shoot at full resolution (16 megapixels) at 10 FPS, but only for a maximum of 10 shots in a burst. The Sony Cyber-shot WX9 does very well in performance with good startup time and focusing speeds, as well as accurate autofocus in low-light.
Image Quality
ISO 100 (f8.0, 1/80 sec)
ISO 200 (f8.0, 1/160 sec)
ISO 400 (f8.0, 1/320 sec)
ISO 800 (f8.0, 1/640 sec)
ISO 1600 (f8.0, 1/1250 sec)
ISO 3200 (f8.0, 1/125 sec)
The Sony Cyber-shot WX9 produces clean and smooth but slightly soft images at ISO 100 and 200. Photo quality at ISO 400 retains similar qualities as the two previous settings but with a touch more of noise reduction. Images start looking muddy at ISO 800, though image quality is still usable for general purpose prints and display at this point, while becoming noticeably worse with details being smudged by noise reduction at ISO 1600. ISO 3200 makes things worse with more detail smudging and noise.
The Cyber-shot WX9 has a nice 5X lens that exhibits very good characteristics: lens distortion is low, corner sharpness is better than average and color fringing (chromatic aberration) can only be seen in very extreme conditions, like very sunny days and high contrast scenes; though the latter probably was achieved with the help of the camera's imaging processor like on most modern cameras.
The Sony Cyber-shot WX9 produces photos that are clean with very little lens flaws. Sure, they are on the over-processed side (and there isn't an option to turn down or off noise reduction on this little camera) but they are still acceptable for most consumers till ISO 800. Image quality at ISO 1600 and ISO 3200 are very noisy and have a muddy look, but with some cleaning up using computer software like Photoshop and downsizing, they still can make it to smaller prints and display.
Photo gallery
Visit the Sony Cyber-shot WX9 photo gallery to view photos taken using the camera.
Playback
The Sony Cyber-shot WX9 has a pretty decent playback mode. The camera has standard playback features such as photo zoom, slideshow, image protection, trimming and rotation and also throws in a bunch of editing tools such as image sharpening and digital redeye removal. Pictures can also be sorted and photos taken in a single burst can be grouped in image stacks.
The Sony Cyber-shot WX9 tells you all you need about photos, including a brightness histogram.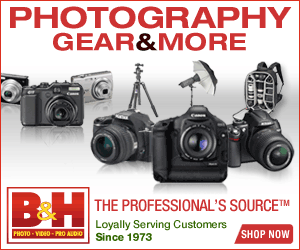 Conclusion
The Sony Cyber-shot WX9 is a compact and affordable little digital camera. The camera has a nice feature set, composed of a 16 megapixel backlit CMOS, 5X optical zoom and very high resolution (and large too!) display. The Sony Cyber-shot WX9 is a solid performer in terms of speed, being nice and responsive to use. The camera also has a commendable HD movie mode that will let you take decent looking 1080p or 1080i movies in a jiffy.
The Cyber-shot WX9 is just about entirely point-and-shoot, save for that custom white balance option, but has a good variety of scene modes. But thanks to the CMOS image sensor, the camera can do a lot of fancy things you'll find on pricier compact models such as high-speed continuous shooting, multi-shot overlay modes (ie in-camera HDR capabilities) and Sweep Panorama mode.
The Cyber-shot WX9 also has a 3D photo mode which lets you compose and create a 3D image by combining two images. The camera is also easy to use, but if you're ever unsure about what to do or just want to learn up on a specific function, there's a useful guide and help system that Sony has made standard on pretty much all their Cyber-shot and NEX camera models.
The Sony Cyber-shot WX9 does well in terms of image quality, with the only gripe here being the slightly over-processed look of images. But unless you plan to constantly use images at 100% size and make huge prints, it's a minor flaw that can be overlooked by most folks, especially for the price of the Cyber-shot WX9. With all that being said, I would recommend the Sony Cyber-shot WX9 as a potential candidate for anyone looking for a compact and capable camera that's excellent value for money.
What's hot:
Acceptable image quality, better than average edge sharpness and very low lens distortion/color fringing
Nicely wide-angle 5X optical zoom lens with optical image stabilization
Big and high-resolution 3 inch display; very sharp and legible
Easy to use with built-in help/guide system; useful Sweep Panorama, 3D photo and in-camera HDR modes
Fast and responsive operation; very high-speed continuous shooting
Full HD 1080p movie mode with optical zoom, continuous AF and image stabilization
What's not:
Photos look slightly overprocessed
Bottom compartment door doesn't feel solid; skinny buttons are challenging to press
Lacks manual controls
Aperture value at telephoto end of the lens is rather dim