Here's my review of the Casio Exilim ZR100, a compact travel zoom digital camera that packs 12.5X optical zoom, a 12 megapixel high-speed CMOS sensor, full manual controls and Full HD movie mode. As usual, we've also got sample photos posted, right in the Casio Exilim ZR100 photo gallery.


DPInterface Casio Exilim ZR100 Review
Brad Soo – October 14th, 2011
The Exilim ZR100 is the latest in Casio's High-speed Exilim camera lineup. Packing a 12 megapixel CMOS sensor, a 12.5X optical zoom lens, 3 inch display, Full HD movie mode and both full manual controls and a variety of effects modes; the Casio Exilim ZR100 is brimming with features. The camera also likes to show off its ability to shoot at super high frame rates (for both still pictures and movies), that it even has a dedicated 'High Speed' button for toggling it on. And to top it all off, the Exilim ZR100 is relatively compact and affordable.
If what's on paper hasn't caught your attention enough, wait till we dive right in to discover more about the camera right now.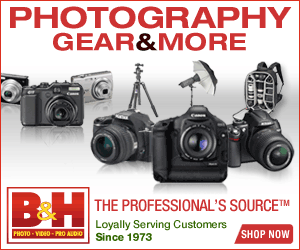 Size and weight
Casio Exilim ZR100 compared to the Apple iPhone
The Casio Exilim ZR100 is one of the smaller (but not by far to make a big difference) cameras of the eight (!) travel zoom cameras I received and tested in July/August (which is why there's been a streak of travel zoom camera reviews here on DP Interface and that's not stopping anytime soon). The camera packs plenty of features into a footprint that's slightly smaller than your average smartphone.
For those of you who like numbers, the Casio Exilim ZR100 measures a nice and compact 104.8 x 59.1 x 28.6 mm (4.1 x 2.3 x 1.1 inches), though the camera is slightly thicker towards the right side where the sculptured grip is. The Exilim ZR100 is also light compared to other cameras of its class, tipping the scales at just 165 grams (5.8 ounces) empty.
In the camera box
The Casio Exilim ZR100 comes with a fairly good bundle, including a standalone battery charger which is becoming a rarity nowadays:
Casio Exilim ZR100 camera
NP-130 lithium-ion rechargeable battery
Battery charger
Wrist strap
USB and A/V cables
Camera software CD
The Casio Exilim ZR100 comes with a decent 52 MB of internal memory, which is good enough to start you off with a few pictures out-of-the-box to get you excited about the camera but still too little for practical shooting. The Exilim ZR100 works nicely with high-speed memory cards, shooting with a nice performance jump from 'regular' cards – So be sure not to skimp a few bucks and go for a high-speed SD/SDHC. Casio also notes the Exilim ZR100 is compatible with those new-fangled large capacity SDXC cards, though I'd recommend sticking to SD/SDHC for now for cost reasons; something like an8 GB high-speed memory card will suffice (unless you REALLY need that 128 GB SDXC).
The Casio Exilim ZR100 has an extremely impressive battery life rating of 450 shots per charge, which is almost twice the group average and highly commendable indeed. And what's even more exciting is Casio bundles a dedicated battery charger with the camera, which is becoming increasingly rare with other camera makers who go the route of USB charging. With a dedicated battery charger, you can get a spare battery (not sure if you need one with the ZR100's amazing battery life though) and leave it to charge at home while you bring the camera out with you.
Accessories
As with other cameras, the only accessories available for the Casio Exilim ZR100 are an AC adapter and HDMI connector.
Camera Tour
The Casio Exilim ZR100 is a nice to use camera. Ergonomics and build quality were both good; the camera felt very solid and I especially loved the feel of the buttons when pressed. The camera also provided two very nice touches; customizable left-right keys on the navigation pad and a very subtle overlay 'widescreen' guide on its display which shows you the area recorded if you were to begin recording a movie. The Casio Exilim ZR100 only comes in one color, which is this combination of gunmetal gray and black.
The Casio Exilim ZR100 has a 12.5X optical zoom lens, which is the smallest you will find on a travel zoom camera (tied with the Olympus VR320); other models have bigger 14X to 18X zoom lenses, but aren't nearly as small or have as good battery life as this Exilim here.
The lens on the Casio Exilim ZR100 is equivalent to 24 – 300 mm, which means you still get a nice ultra-wide-angle component here for landscape photos and group pictures. To compensate against its competitors on the telephoto side, the camera has what Casio calls SR Zoom (cropping) which can artificially boost zoom to 18.8X – 25X at the cost of reduced image size.
The lens has an aperture range of f3.0 – f5.9, which means lens brightness is decent at wide-angle but pretty dark at full zoom. That means the camera's low-light modes and high ISO settings will come in handy if you plan on shooting in poorly-lit conditions. The camera also has sensor-shift image stabilization which can help reduce the chances of taking blurry photos.
To the upper left of the lens is the camera's flash along with autofocus assist lamp. The flash is average in terms of power and will suffice for most users, while the autofocus assist light is fairly bright and definitely helps when using the camera in low-light.
On the back of the Casio Exilim ZR100 is its 3 inch LCD display. It's fairly sharp with a resolution of 460,800 dots and legibility is good in both indoors and outdoors.
There are four buttons that surround the camera's navigation pad: buttons for accessing shooting and playback modes (either can be used to power on the camera when off), movie recording start/stop button and menu button – all pretty self-explanatory.
You can customize the function directly accessed by Left/Right keys on the navigation pad (left) and pressing the center button on the navigation pad brings up the function menu (right)
Then there's the navigation pad, where up toggles the information shown on-screen and down changes flash mode in shooting mode/deletes photos in playback mode, and center button does SET/confirm and also brings up the function menu. You can assign the left/right buttons to get direct access to any one function of your choice. A scroll wheel would have certainly been nice here to adjust manual controls more quickly/precisely.
You'll also be using the navigation pad a lot if you plan to frequently adjust exposure manually on the Exilim ZR100 or use its manual focus function. Speaking of which, the Casio Exilim ZR100 has a very nice macro mode that lets you get as close as 1 cm to your subject; and there's also manual focus for you manual control lovers.
There are quite a few things to see on the top of the Casio Exilim ZR100. There's that 'High speed' button I mentioned earlier, flanked by the camera's stereo microphones. The High Speed button switches you quickly to the camera's burst mode which enables you to shoot at speeds up to 40 frames per second.
Next up are the power on/off button and shutter button with a zoom controller around it. The camera allows you to zoom at two speeds, depending on the pressure you put on the zoom controller. On the very right side of the camera is the mode dial which gives you access to the following modes: Automatic, program, Best Shot, panorama, multi-shot, manual, aperture and shutter priority, HDR and HDR Art modes.
Standard image mode (left) and HDR mode (right)
The Casio Exilim ZR100 has an automatic HDR mode which brings up the detail levels in bright/dark areas of your photos; which it does by taking 3 photos in a row and combining them into a single shot.
HDR Art mode
There's another mode called HDR art mode, which does something similar as normal HDR mode but tops it off with tremendous color saturation and gives things a painting-like look.
Best shot 'scene' modes on the Casio Exilim ZR100
The Casio Exilim ZR100 has a big handful of scene modes which Casio calls Best Shot modes. The camera gives you a little tutorial tooltip for each scene mode which is helpful when it comes to picking a scene mode.
Slide Panorama mode
The Casio Exilim ZR100 also has a very neat and effective Slide Panorama mode where the camera can automatically capture and stitch a panorama just from you 'panning' the camera. One of the well touted features of the panorama mode here is the ability to capture up to 360 degrees worth of viewing angle (and as you can see, the camera did capture a little more than a full circle here, duplicating part of the glass building; which is nice). You can check out the full-sized (12 megapixel in total) panoramic image in the Casio Exilim ZR100 photo gallery.
This side of the Casio Exilim ZR100 sports its wrist strap loop as well as two ports under a rubber-hinged door: one for the bundled USB connector, and the other for HDMI output.
This side of the camera is pretty much blank.
On the bottom of the Casio Exilim ZR100 are its battery/memory card compartment, metal tripod mount (not inline with the lens) and speaker.
Taking pictures (Shooting mode)
The Casio Exilim ZR100 gives you an elaborate view of still image and movie mode information on the same screen. You can choose to see just shooting information and exposure details, or opt to display a histogram (which shows brightness and RGB colors), movie recording information and framing gridlines.
Shooting settings
The Casio Exilim ZR100 has a rather dated-looking but quite functional main menu that's separated into three sections; the first two of which, REC and Quality, cover camera operation and image settings respectively. Some notable features include the ability to select flash intensity and individually adjust sharpness, saturation and contrast.
There is a rather unique Memory menu section on the Casio Exilim ZR100 which allows you to configure what settings the camera always remembers and which ones get reset to their default values when the camera is turned off.
Setup menu
The Casio Exilim ZR100 has probably one of the best organized menus I've seen on a compact camera in quite a while. Over here in the setup menu, there are a bunch of options that you can literally 'set once and forget', so it's pretty unlikely you'll ever have to touch this part of the menu after your first time setting the camera up.
Video Recording
The Casio Exilim ZR100 has a nice Full HD movie mode that lets you capture 1080p (1920 x 1080) resolution movies at 30 FPS with stereo sound. The camera lets you use optical zoom and continuously autofocuses while recording movies. Unfortunately the camera doesn't offer any 720p Standard HD as an 'in-between' setting; just a VGA 640 x 480 option that also records at 30 FPS. Movies are limited to 29 minutes per video clip.
The Casio Exilim ZR100 also offers high-speed movie mode options with the choice of three resolutions at different frame rates:
224 x 64 at 1000 FPS
224 x 160 at 480 FPS
432 x 320 at choice of 30 to 240 FPS
Video and audio quality were both pretty good. Here's a sample video of what the camera can do at Full HD.
Performance
All performance testing of the Casio Exilim ZR100 was performed using a high-speed 16 GB SanDisk Extreme SDHC card. A high-speed memory card is recommended if you want to get the most out of the camera in terms of performance.
The Casio Exilim ZR100 has a fairly fast startup time of 1.5 seconds, including the time it takes to extend its 12.5X optical zoom lens. Autofocus speeds were good, with the camera clocking in average focus lock times of 0.1 to 0.3 seconds at wide-angle and around 0.2 to 0.8 seconds at telephoto. The camera does well in low-light with the help of its focus assist light.
Shot-to-shot speed (JPEG) - 1 shot per 1.3 seconds
Flash recharge time using a fully charged battery - 4 seconds on average
The Casio Exilim ZR100 has a pretty remarkable continuous shooting mode, thanks to its apparently large buffer. The camera can shoot quickly at its full 12 megapixel resolution but the real big news is the ability to shoot at a whopping 40 pictures per second when you lower resolution slightly to 10 megapixels.
The only apparent downside is the short duration of capture, which lasts around a second, so you have to time your shooting carefully instead of simply doing the 'spray and pray'. You'll also have to wait for a moment after each burst for the camera to write the images to the memory card. However, the Casio Exilim ZR100's performance in this department is certainly commendable as competing cameras typically shoot at 10 FPS up to 10 photos; the ZR100 manages 4X that frame rate at a slightly lower resolution.
All-in-all, I was very impressed by the Casio Exilim ZR100's performance and it is certainly one of the faster cameras in the travel zoom category. And I must stress again, a high-speed card is certainly important here; it helps the camera work at full speed and gives you acceptable waiting times after taking a string of continuous shots.
Image Quality
ISO 100 (f3.0, 1/80 sec)
ISO 200 (f3.0, 1/160 sec)
ISO 400 (f3.0, 1/320 sec)
ISO 800 (f3.0, 1/640 sec)
ISO 1600 (f3.0, 1/1000 sec)
ISO 3200 (f7.9, 1/320 sec)
The Casio Exilim ZR100 produces clean looking photos at lower ISO values with good detail and plenty of sharpness. Photos are generally nice and lack noise from ISO 100 to ISO 400, which is a good thing; though the camera does give images a slightly overprocessed, painting-like look on rare occasions. Boosting things up to ISO 800, image quality remains good with the same nicely saturated colors from lower settings.
Image quality goes down a little once the Exilim ZR100 hits ISO 1600 with lowered color saturation, some smearing caused by noise reduction and detail loss. However, photos from this setting still look plenty sharp for most uses, including display as your monitor's wallpaper and printing up to letter/A4 size. Moving up to ISO 3200, image quality takes a bigger hit and this time I wouldn't recommend using this setting unless you're stuck with no choice (like in a very dimly lit concert)
There's little distortion to be seen in the Casio Exilim ZR100, probably from its 12.5X lens (which is a lot less ambitious than that of competing cameras) or in-camera processing; but I'm guessing a little bit of both. However, there is edge softness along with color fringing (chromatic aberration), which are both lower than the average camera but nevertheless still visible.
The Casio Exilim ZR100 outputs good image quality with nice to above average characteristics. There's low noise, nice saturation, sharpness and detail levels, and little to complain about in regards to lens-related flaws. No camera produces 'perfect' image quality, but I'd say the Exilim ZR100 is one of the better performers in terms of compact camera image quality.
Photo gallery
Visit the Casio Exilim ZR100 photo gallery to view pictures taken using the camera.
Playback
Given the variety of features and shooting/scene modes, one would expect the Exilim ZR100 to rock a playback mode that's out of this world; that's true to some extent – the Exilim ZR100 has a slightly above average playback mode with some notable editing features. There's the usual playback zoom, slideshow, image resize, cropping, copying from internal memory, rotation and print marking. With its high-speed capabilities, the Casio Exilim ZR100 helpfully groups photos taken in a single burst together so you don't have to scroll endlessly through hundreds of similar pictures.
On the more interesting side of things, there's editing features such as Dynamic Photo (to add effects to your photos), lighting, white balance and brightness correction, a simple movie editing tool and extracting/dividing photos taken in a burst.
The Casio Exilim ZR100 tells you everything you need to know about the pictures you've taken; it covers shooting and exposure information, along with a brightness histogram that shows brightness for individual red/green/blue colors too.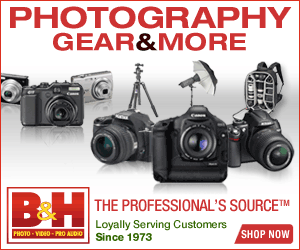 Conclusion
The Casio Exilim ZR100 is a compact super-zoom camera with plenty of features. The camera sports a bunch of features that may sound familiar in this year's camera market: 12 megapixel 'high-speed' CMOS sensor, 3 inch display, compact size with intuitive button layout and Full HD movie mode. The Exilim ZR100 is small and light, but it also has 'just' 12.5X optical zoom which is less than other travel zoom cameras (which typically have 14X to 16X, up to 18X zoom these days).
Some notable features on the Casio Exilim ZR100 include its class-leading battery life (it lasts 50% to twice as long as other travel-zoom cameras), dedicated high-speed button which lets you toggle and use the camera's frighteningly fast shooting capabilities, customizable left/right buttons on the navigation pad and in-camera HDR, HDR art and Slide Panorama modes.
There are plenty of scene modes and the camera's buttons have a very nice feel when pressed. Unfortunately, you'll also be getting plenty of that: button pressing; since the camera lacks any sort of control dial or scroll wheel to tweak exposure around. For the manual control lover, you'll be glad you can also tweak sharpness, saturation, contrast and even flash intensity of the camera, along with the usual aperture and shutter speed values. One disappointment is the lack of aperture choices on the camera.
The camera does very well in terms of performance, with very fast operation and shooting speeds. The burst mode here is especially commendable: the Exilim ZR100 does decently shooting at full 12 megapixels, but drop resolution slightly to the 10 MP setting and you can boost frame rate all the way up to 40 frames per second! Pretty spectacular and not something that any of the other travel-zoom cameras do.
Image quality is also another strong point of the Exilim ZR100; it produces photos of very pleasing quality which is slightly above average as far as compact cameras go. The Casio Exilim ZR100 is a good all-rounder pocket camera that I would highly recommend.
What's hot:
Good image quality: low noise, good sharpness
Class-leading battery life
Full manual controls with lots of scene modes; HDR and auto Panorama modes
Sharp and legible 3 inch display
Dedicated high speed button; customizable left/right buttons on navigation pad
Excellent performance; tremendously fast continuous shooting mode
Elaborate playback mode editing tools
Very capable Full HD 1080p movie mode records stereo sound and enables optical zoom and continuous focusing while recording
What's not:
12.5X optical zoom is plenty but less than other travel-zoom cameras
More modern looking menu system would be nice
No command dial/control wheel for changing settings quickly
Limited aperture choices