Now here's something you don't see every day: a camera with two displays! Read our review of the Samsung ST700, a camera with a big touchscreen on the back and a smaller LCD on its front. Head on to our Samsung ST700 photo gallery to check out sample photos from the camera too!


DPInterface Samsung ST700 DualView Review
Brad Soo – September 16th, 2011 (Updated September 24th, 2011)
Samsung has had a history of making their cameras stand out from the crowd and the ST700 is their latest digital camera model in their unique Dual View line. The Samsung ST700 is a 16 megapixel camera with two displays; one of them being a touchscreen, 5X optical zoom lens and petite, pocketable design. Samsung says the ST700 boasts the largest front-facing display (1.8 inches here) they've ever had on a Dual View camera, which is good news for self-portrait lovers (you don't have to take those mirror shots anymore!). Let's take an in-depth look at the Samsung ST700 right now.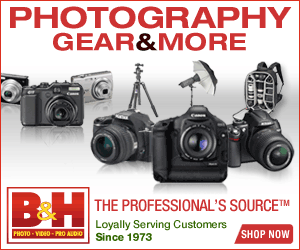 In the camera box
The Samsung ST700 arrives in the box with a simple bundle that includes:
Lithium-ion rechargeable battery
AC adapter with USB cable for charging/computer connectivity
Wrist strap
Camera software CD
User's manual
The Samsung ST700 comes with a miniscule amount of built-in memory that will hold literally one photo at the highest settings. The ST700 is unique because it takes those tiny microSD and microSDHC memory cards (like the ones used by your smartphone) so you won't be using those 'big' SD cards from your other/previous camera anytime soon. The camera doesn't really use high-speed cards to their fullest extent, so getting one is not mandatory. It would be great if you settled for something like a 4 GB microSD card, but that's about it.
The Samsung ST700 comes with an AC adapter (think the kind that comes with your smartphone) where you have to connect the USB cable to the camera to start charging the battery. The downside of this is you can't charge a second battery while using the camera outside. Samsung doesn't say anything about battery life numbers, but I'm estimating around 150 shots per charge using mostly the rear LCD.
Accessories
There aren't any accessories available for the Samsung ST700 except replacement batteries and USB cables.
Camera Tour
The Samsung ST700 is a fairly petite little camera, measuring 98.5 x 55.0 x 19.8 mm (3.9 x 2.2 x 0.8 inches) and weighing in at 121 grams (4.3 ounces). Build quality is decent; it doesn't feel like a tank, but is nevertheless well put together and doesn't creak or flex when picked up. Ergonomics are decent too; the camera is purely touchscreen operated and there's a good amount of room on both sides of the LCD for your hands. I did find the camera to be slightly slippery due to the glossy front of the ST700, so holding it with both hands is encouraged.
The Samsung ST700 is available in black and apparently in limited quantity/locations, silver and a plum-colored purple. With the black model shown here, the front LCD remains hidden in plain sight unless toggled on.
The Samsung ST700 has a 5X optical zoom lens that is equivalent to a useful 26 to 130 mm. The aperture range of the lens is f3.3 – f5.9, which isn't great in terms of lens brightness (which means you might have to turn ISO up a notch in low light to get usable shutter speeds). Within the lens, there's optical image stabilization to help reduce the effects of camera shake.
There are two other things on the front of the camera, which are the autofocus assist/self-timer countdown light as well as flash. The Samsung ST700 has a flash that's slightly below average in terms of range, covering 20 cm to 3.2 meters (up to 11 feet) at wide-angle and 1 to 1.8 meters (6 feet) at full zoom.
The most noteworthy feature on the Samsung ST700 is close to invisible until toggled on by a button on top of the camera, and that's the front-facing 1.8 inch LCD; Samsung touts this as the biggest front LCD they have ever put in their DualView models. Naturally, the screen here is used for composing self-portrait shots as well as picture-taking related indicators (such as self-timer countdown). The display has just 116,000 dots which just 'average' in resolution (and it shows).
On the back of the Samsung ST700, there's just one item to see: the 3 inch widescreen display, that's also a touchscreen. Unlike Samsung's phones and higher end digital cameras which use AMOLED displays, the ST700 uses a less spectacular regular LCD panel with just 230,000 dots. The relatively low resolution shows, especially if you're used to those big and sharp displays on today's smartphones, and legibility is just okay in low-light but poor outdoors.
Home Menu on the Samsung ST700
The Samsung ST700 is controlled entirely by touch, and the only physical button on the back of the camera is the Home button to the bottom right corner. Pressing this button brings up the camera's Home Menu, which is a 4 by 2 grid of icons, which will definitely remind you a whole lot about Samsung's TouchWiz phone interface as well as that of iOS and the iPhone. The Home Menu allows you to scroll between four pages of modes and effects, though it takes a fairly wide finger-sweep to scroll to the next page instead of bouncing back to where you are.
As for the rest of the camera's user interface, everything is well organized and touch-friendly, though the LCD's resistive nature makes it a lot less sensitive than you're probably used to on your smartphone. Expect to put quite a bit of pressure for the camera to respond to touch; this makes scrolling in menus fairly unintuitive and frustrating until you get used to it.
The Samsung ST700 has just four buttons up here along with the mono microphone and speaker units. The two elongated buttons towards the center are for toggling the front LCD and powering on/off; though you can use either button to turn the ST700 on. Pressing the 'F LCD' button while the camera is off allows you start the ST700 with just its front LCD switched on.
Towards the other side is the shutter button with a zoom controller wrapped around it as well as the camera's playback button.
On this side of the Samsung ST700 is the wrist strap loop and the camera's two connectivity ports. The upper port is where you'll connect the included cable to charge the battery and for USB connectivity. The lower port is where you'll connect an optional HDMI cable to pipe photos and videos for playback on your HDTV.
This side of the camera is blank, but as you can see, the Samsung ST700 has a fairly unique design which has the camera tilted upwards very slightly so you can place it on a flat surface (like a ledge or table) to take self-portraits of yourself using the front LCD.
At the bottom of the Samsung ST700 is the tripod mount and battery/memory card compartment. Again, the ST700 uses those tiny microSD cards so be sure to pick the right one when getting the camera!
Taking pictures (Shooting mode)
The Samsung ST700 gives you plenty of information on its display, including battery and zoom indicators (the latter appears when you use the zoom controller). The camera has a row of touch icons on the left side which enables you to access settings related to taking pictures (such as white balance, metering mode and sharpness). And as we covered previously, the Samsung ST700 has its shooting and scene modes as well as shooting effects grouped in pages of icons which you can scroll between.
The Samsung ST700 has a decent macro mode with a minimum focusing distance of 5 cm (2 inches) at wide-angle) and 100 cm (3.3 feet) at telephoto.
Video Recording
The Samsung ST700 has a decent movie mode that records up to Standard HD resolution with mono sound. You can use optical zoom, image stabilization and image effects (what Samsung calls Palette Effects) while recording movies. There's also a very unique Sound Alive mode, which activates digital noise cancellation to reduce sound of the lens motor while using optical zoom.
And you also get your choice of movie size (Standard HD 1280 x 720, VGA 640 x 480 and QVGA 320 x 240) and frame rate (30 and 15 FPS) options. If you choose Standard HD, you also get to pick between two quality options: High and Standard.
Performance
All performance testing of the Samsung ST700 was performed using a 4 GB SanDisk microSD card.
The Samsung ST700 starts up in a quick 1.5 seconds and has average but accurate autofocusing capabilities. It generally takes 0.3 to 0.8 seconds to focus in good light and over a second in low-light, though the camera usually turns out to be successful at locking focus (even in the dark).
Shot-to-shot speed - 1 shot per 2 seconds
Flash recharge time using a fully charged battery - 3 seconds on average
The Samsung ST700 has a traditional CCD sensor (unlike CMOS and high speed CCDs used in some pricier cameras), which is unfortunate since its burst mode shoots at a sluggish speed of 1 frame per second.
The Samsung ST700 as a whole is quick on its toes in every respect other than burst mode, which is a shame. On a sidenote, the camera does take slightly longer if you've got some fancy effect enabled from one of the effects modes.
Image Quality
ISO 80 (f3.3, 1/500 sec)
ISO 100 (f3.3, 1/500 sec)
ISO 200 (f3.3, 1/1000 sec)
ISO 400 (f9.4, 1/250 sec)
ISO 800 (f9.4, 1/500 sec)
ISO 1600 (f9.4, 1/1000 sec)
ISO 3200 (f9.4, 1/2000 sec)
The Samsung ST700 actually manages to output image quality that is good for a camera that uses a traditional CCD sensor. The camera starts off at ISO 80 and ISO 100 with a slight amount of noise but good amount of detail and sharpness. Noise takes a strange slope down at ISO 200 with noise reduction, and again and again till ISO 800, where it's still usable. Image quality takes a toll at ISO 1600 and ISO 3200 when detail smudging and saturation loss are both apparent.
There wasn't much lens distortion to be noticed with the Samsung ST700 which is good; and corner softness and chromatic aberration (color fringing), while present at slightly noticeable levels, remained non-issues for the camera.
Photo gallery
Visit the Samsung ST700 photo gallery for all the pictures taken using the camera.
Playback
The Samsung ST700 has an incredibly basic playback mode, especially for a touchscreen-equipped camera. There are things like image protection, rotation and slideshow playback, along with various ways to group and sort photos via the Smart Album function. Other than that, there are no editing tools or fancy playback features here. The camera doesn't tell you much about pictures you've taken either.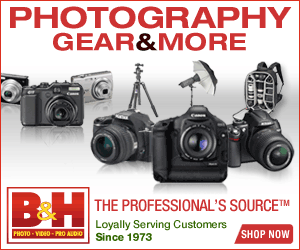 Conclusion
The Samsung ST700 is a very compact digital camera with a one-of-a-kind dual display design. The camera is simple, in terms of physical appearance and operation, and geared at folks who want an easy to use camera… that also happens to make self-portraits especially easy to compose.
The camera doesn't have any manual controls, which is expected for a camera of this size and price. However, there are plenty of scene modes and shooting effects. Everything is well thought out and the camera is easy to use; though the touchscreen itself might not be the most touch-sensitive thing around.
The Samsung ST700 is a noteworthy camera if you're looking for good image quality paired with a tiny camera at an affordable price. As long as what you do (and expecting to do) is mainly point-and-shooting, the Samsung ST700 should be pleasant.
What's hot:
Good image quality
Unique dual display design; useful for self-portraits
Easy-to-use interface (though see below about touchscreen response)
Very small and light design; plenty (5X) optical zoom
Speedy performance (Except burst mode)
What's not:
Battery life is an issue
Touchscreen isn't so hot: Relatively low resolution and resistive design (not sensitive to light touches)
Slow continuous shooting mode
Very basic playback mode