Here's my review of the Panasonic Lumix FZ150, a prosumer camera with 24X zoom, full manual controls and capable movie mode. Head on to the Panasonic Lumix FZ150 photo gallery to view photos taken using the camera.

The Panasonic Lumix FZ150 is Panasonic's flagship fixed lens Lumix camera model. The camera has a 12 megapixel CMOS image sensor, which hints that Panasonic is placing an emphasis on image quality rather than megapixels, a 3 inch rotating display, high-speed 12 FPS shooting, Full HD 60p movie mode, full manual controls and plenty of other features.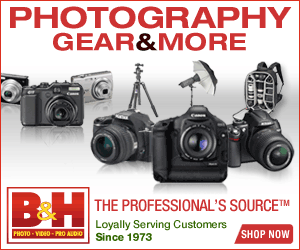 In the camera box
The Panasonic Lumix FZ150 comes with a fairly standard bundle, plus a lens hood which comes in handy to protect the lens:
Panasonic Lumix FZ150 camera
DMW-BMB9 lithium-ion rechargeable battery
Battery charger
Lens cap and cover strap
Lens hood
Shoulder strap
USB cable
Camera software CD and user's manual
The Panasonic Lumix FZ150 comes with 70 MB of internal memory, which is more than most cameras out there but far from enough to actually go out there to take pictures. The camera uses SD, SDHC and SDXC memory cards and performs faster with a high-speed (Class 6 rated or higher) memory card. I would recommend getting at least an 8 GB memory card, but a 16 GB card is nice if you plan on taking a lot of HD movies or RAW images; and it goes without saying that the memory card should really be a high-speed one if you want the best performance from the Lumix FZ150.
The Panasonic Lumix FZ150 comes with a capacious lithium-ion rechargeable battery and comes with a dedicated battery charger for it. The Lumix FZ150 is rated to 410 shots per battery charge, which is excellent and pretty much tied for the "best battery life of a super-zoom" title with the competing Sony Cyber-shot HX100V. Its two competitors I reviewed earlier on have lower battery life numbers, but they're not far behind (The Fujifilm FinePix HS20 EXR gets 400 shots per charge while the Canon PowerShot SX40 gets 380 shots per charge).
Accessories
There's a large array of accessories available for the Panasonic Lumix FZ150, spanning from external microphones and flashes to conversion and accessory lenses. Here's a list of what's available:
Conversion lens adapter: Needed to attach accessory lenses
Closeup lens: Allows you to get closer at zoomed in macro shooting
Telephoto conversion lens: Extends lens range by 1.7X, increasing maximum zoom reach to 1020 mm
Wired remote shutter release
A/V and HDMI cables
AC adapter
Stereo microphone: External microphone for better sound quality in movie mode; plugged into the microphone port on the camera and can be mounted on the hotshoe area
External flash: More flash power, flexibility and functions
Various camera cases and bags
Camera Tour
The Panasonic Lumix FZ150 is a prosumer digital camera with an SLR-esque design, though at 124.3 x 81.7 x 95.2 mm (4.9 x 3.2 x 3.7 inches), the Lumix FZ150 is quite a bit smaller than even the smallest entry-level SLR with a kit lens attached. The camera is definitely one that you will need to fit into a bag or large purse, though you can also sling it around your shoulder or chest. The Lumix FZ150 weighs 528 grams (a little over 1 lb) loaded with its battery and memory card, which is not too hefty considering how much zoom the camera has.
Build quality of the Lumix FZ150 is excellent and ergonomics are very good. The camera is easy to hold and it has a "one button, one function" design where most of the main functions of the camera are assigned their own button; that also means plenty of physical controls on the camera. First time users may feel a little intimidated by the number of buttons, switches and dials on the camera; but as soon as you become more used to the camera, you'll learn to appreciate that you have quick and direct access to things you'd otherwise be diving into menus without those buttons.
The front of the Panasonic Lumix FZ150 is home to the camera's Leica branded 24X optical zoom lens. The lens covers a range of 25 to 600 mm, which means you get the best of both ultra-wide-angle photos and super zoomed in photos in the same camera. The lens has an aperture range of f2.8 to f5.2, which is nice and bright at wide-angle but on the dim side at maximum zoom. The Lumix FZ150 has an optical image stabilizer within its lens, what is known as Panasonic's Power OIS system, which is more advanced and effective than the Mega OIS image stabilizer used on their less expensive cameras. The stabilizer has an 'active' mode which reduces higher levels of camera shake in movie mode.
Behind the 24X lens is the 12 megapixel Live MOS image sensor of the Lumix FZ150; something that differentiates the FZ150 from the cheaper Lumix FZ47 which has a conventional 14 megapixel CCD. The advantages offered by the Lumix FZ150's sensor are the abilities to output Full HD movies and shoot full-resolution photos faster.
Directly above the lens is the popup flash of the Lumix FZ150. The flash is popped up manually using a button which we'll see later and is very powerful, covering a range of 30 cm to 9.5 meters (1 to 31 feet) at wide-angle and 1 to 5.1 meters (3 to 16 feet) at telephoto. The Lumix FZ150 also has a hotshoe which allows you to attach external flash units to the camera. Just below the FZ150 logo is the autofocus assist light which also works as the self-timer countdown light.
The Panasonic LumixFZ150 has a flip-out and rotate LCD display. The display measures 3 inches diagonally, has 460,000 dots and can be twisted out 180 degrees and rotated 270 degrees for flexible shooting from different high/low angles.
The display can be faced forwards for self-portraits or closed towards the camera to protect the screen when not in use. The LCD on the Lumix FZ150 has very good legibility in low-light and excellent legibility under bright light using the "Power LCD" bright backlight mode.
Above the flexible LCD of the Panasonic Lumix FZ150 is the electronic viewfinder (EVF). The screen inside the EVF measures 0.2 inches and has a noticeably lower resolution of 201,600 dots compared to the LCD (however this resolution is decent compared to the EVF units of the competition). The EVF comes in handy when you want to hold the camera steady to your eye like you would with a digital SLR camera, but personally, I liked the viewing experience on the LCD better. To the left of the EVF is the dioptric correction wheel for glasses wearers; and to the further left is the button to pop up the Lumix FZ150's built-in flash.
To the right side of the camera are where most of the controls are located. To the upper right corner are buttons for switching between the LCD/EVF and locking exposure/focus (you can customize the latter button in the menu) as well as the command dial of the Lumix FZ150. You'll be using the command dial for adjusting camera settings and exposure options, and this dial has very good tactile feedback and 'clicks' so you can adjust things without needing to look at how many turns you're making.
Then there's the five way navigation pad surrounded by 3 individual buttons for toggling what's shown on the display, entering playback mode and pulling up the Quick Menu. The Quick Menu button is also used for deleting photos in playback. We will take a look at the contents of the Quick Menu on the Lumix FZ150 in a bit but here are the direct functions accessible on the navigation pad:
Up – Exposure compensation/exposure bracketing
Down – Customizable Function button
Left – Self-timer (2 or 10 seconds, 10 seconds with 3 photos)
Right – ISO setting (Auto, Intelligent ISO, 100 to 3200)
Center – Menu/set
The Lumix FZ150 has a customizable function button which you can assign to a function. The camera also has an Intelligent ISO option that sets the ISO speed based on the amount of movement detected.
Photo Style and Function menu on the Panasonic Lumix FZ150
The Lumix FZ150 has a quick menu that allows you to adjust display info, flash setting, metering mode, autofocus area, white balance, image size/aspect ratio/compression, movie quality setting and LCD brightness mode.
The Panasonic Lumix FZ150 gives you some pretty advanced white balance controls; you can save two sets of custom white balance reference settings, adjust white balance by color temperature and tweak white balance on blue-amber and magenta-green axis too. The Lumix FZ150 includes white balance bracketing for the latter where the camera can take three pictures with different settings on the white balance axes.
The Lumix FZ150 can also shoot RAW images and includes a RAW+JPEG mode. For those new to the term, RAW images are larger in size than JPEG files and cannot be used until converted into JPEG photos later on your computer, but they are untouched by the camera's built-in processing (some people like that) and allow for excellent flexibility in settings adjustment.
Similar to digital SLR cameras and Panasonic's own line of G/GH/GF/GX series of interchangeable lens cameras, the Lumix FZ150 includes options for Photo Style, where you can determine the 'look' of photos using 6 preset options: Standard, vivid, natural, monochrome, scenery or portrait, or create your own Custom mix of things. For each of the presets and custom options, you can tweak contrast, saturation, sharpness and noise reduction levels.
Taking pictures
Live view display on the Lumix FZ150
The Panasonic Lumix FZ150 provides a very detailed live preview screen when taking pictures. It shows information for both still shooting and movie settings as well as exposure information. Things like framing gridlines and a live brightness histogram can also be shown if toggled on in the setup menu. The camera also displays a 3 step battery indicator and zoom indicator when you use either one of the camera's zoom controls. There are also different ways you can view information, one of which (the left screenshot) includes an "SLR viewfinder layout" with the preview by itself and information spread along the sides.
Main menu of the Lumix FZ150
The Lumix FZ150 has a main camera menu which allows you to customize various things such as the AF/AE lock button, digital zoom, minimum shutter speed and image stabilization mode. There's also three "Intelligent" options you can choose to enable: i-Dynamic (which improves contrast of images), i-Resolution (which allows you to either improve sharpness of photos or give you 1.3X "high quality" digital zoom) and i-Exposure (which improves brightness of dark areas in photos).
Setup menu on the Lumix FZ150
The setup area of the menu allows you to customize things you see on the LCD live preview, customize the Function button, side zoom lever and Custom mode spot, set the date and time, TV connection settings and more.
There are more things to see at the top of the Lumix FZ150, including the speaker, stereo microphones and flash hotshoe. The camera is able to support any flash, though only official Panasonic flash models are guaranteed to work automatically with the camera; you might have to manually set third party flash settings each time. The hotshoe can also be used to mount the external microphone accessory, with the actual connection being made by plugging the microphone into the port on the side of the camera.
The Lumix FZ150 has a mode dial that is packed with lots of options, so let's take a look at them:
PASM exposure modes: Program, aperture priority, shutter priority and full manual mode. There is program shift available and ranges for aperture and shutter speed are f2.8/f5.2 to f8.0 and 1/2000 to 15 seconds respectively
Creative movie mode: The camera is able to start/stop recording from any mode using the movie button but this mode allows you to manually control aperture and shutter speed while recording
Custom mode: You can store and select up to 3 sets of camera settings here
Scene modes: Plenty of scene modes on the FZ150, including interesting ones like manual panorama assist mode, high sensitivity mode, high-speed video and 3D image mode
Main scene modes: 5 scene modes covering the most common shooting situations (night portrait, close-up, sports, scenery and regular portrait) are accessible directly from the mode dial)
Creative Control: Adds special effects and a certain look to photos or video. Choose from expressive, retro, high key, sepia, high dynamic, pinhole, film grain and miniature effect
Intelligent Auto: Automatic shooting with the camera being able to automatically pick the right set of settings, including scene mode, for you
The Panasonic Lumix FZ150 has plenty of scene modes along with full manual controls, so the camera can be picked up and used by beginners and professional photographers alike.
Various burst modes on the Lumix FZ150
Towards the right side of the Lumix FZ150 are a few more things, including a power on/off switch, burst mode button, movie start/stop button and a shutter button with zoom controller wrapped around it. The Panasonic FZ150 has a total of five (!) different continuous shooting modes, which makes it flexible and better suited to different needs for speed:
Full resolution with continuous autofocus: 2 or 5.5 FPS
Full resolution with fixed focus: 12 FPS
High-speed 40 FPS (image size lowered to 5 megapixels)
High-speed 60 FPS (image size lowered to 2.5 megapixels)
The Lumix FZ150 also has a flash burst option hidden in the Scene modes section of the mode dial. In this mode, image size is lowered to 3 megapixels and the camera will take 5 photos with flash as quickly as it can.
There is nothing on this side of the camera except a small rubber door at the bottom for the AC adapter cable.
This side of the Panasonic Lumix FZ150 is home to several more controls; you can also see the 24X Leica lens at the maximum zoom position here. There is a unique second zoom slider here which can be reassigned to adjust focus in manual focus mode.
Manual focus on the Lumix FZ150
Next to that is a focus mode switch which allows you to switch between regular autofocus (for faster focusing than the next option), AF with macro and manual focus (MF). The focus button below it allows you to select an autofocus point in AF mode or help you to 'snap' focus to the proper distance in MF mode.
On the same side of the Lumix FZ150, there are also two rubber doors protecting the three ports of the camera. The lone port to the upper left is where you'll connect the optional external microphone while the other two ports are for HDMI and USB +A/V out connectivity respectively.
At the bottom of the camera is the compartment area for the battery and memory card. There is also a metal tripod mount which is surprisingly not in-line with the lens and positioned way too close to the compartment door, which prevents you from changing memory cards and the battery while the camera is on a tripod.
Video Recording
The Panasonic Lumix FZ150 has a full-fledged movie mode that allows you to record Full HD video at high quality bitrate settings with plenty of options around to control and customize. By default, the camera records movies in the movie-centric AVCHD codec, whose advantages are higher recording bitrate, better space efficiency (for the size of movies) and frame rates and easier viewing on televisions. The camera also records Dolby Digital stereo sound with movies. The main disadvantage is that some computer software doesn't fully support the format for editing or quick viewing on the computer (You might want to try VLC media player though, it's like the Swiss Army knife of video players). Here are the movie options available for AVCHD mode:
Setting
Video resolution
Bit rate
1080/60p
1920 x 1080
28 Mbps
1080/60i
1920 x 1080
17 Mbps
720/60p
1280 x 720
13 Mbps
The Lumix FZ150 also allows you record in a more conventional MPEG4 mode if your priority lies in convenient editing and sharing on your computer. There is a 4 GB file size limit per video file, which you will hit in around 20 minutes at the highest setting here:
Setting
Video resolution
Bit rate
1080p/30 FPS
1920 x 1080
20 Mbps
720p/30 FPS
1280 x 720
10 Mbps
VGA/30 FPS
640 x 480
4 Mbps
In any of the movie settings above (in AVCHD or MPEG4 format), you can use optical zoom while recording movies, enable optical image stabilization and continuous autofocus as well as take still photos (3.5 megapixel resolution) while recording with the press of the camera's shutter button. You can also enable a wind filter and attach an optional external microphone to the camera for better sound quality. As mentioned previously, you have to put the camera's mode dial in the dedicated movie position if you would like to adjust exposure (aperture, shutter speed and ISO) manually for movies.
The camera also has a high-speed movie mode hidden in the Scene modes section which records tiny QVGA (320 x 240) sized video at 220 FPS, and plays them back at 30 FPS to give a slow motion look to things.
Here's are two sample movies from the Panasonic Lumix FZ150:

Performance
Performance testing of the Panasonic Lumix FZ150 was done using a high-speed 45 MB/s Sandisk Extreme Pro SDHC card.
Startup
1.5 seconds
Average
Good light
0.1 to 0.3 seconds
Very fast
Low light
0.6 to 1.2 seconds
Decent
Shot-to-shot (JPEG)
1.1 seconds
Very fast
Shot-to-shot (RAW)
1.1 seconds
Fast
The Panasonic Lumix FZ150 has several burst modes which I detailed in the previous section; I'm only posting test results for the maximum/fastest speeds for the two main burst modes with and without continuous focusing. The camera can shoot full resolution (12 megapixel) sized photos both with and without continuous autofocus.
With continuous autofocus (great for tracking moving subjects), the camera tops out at 5.5 FPS up to 17 JPEG images or 12 RAW images. That's very impressive considering the Lumix FZ150 is a small sensor 'compact' camera (usually only digital SLR cameras can achieve high speed shooting while focusing between photos). In RAW+JPEG mode, the Lumix FZ150 still manages to pull off the same high-speed 5.5 FPS frame rate up to 11 photos.
With continuous focusing disabled (means the camera follows the focus setting achieved for the first photo in the sequence), the Panasonic Lumix FZ150 shoots at a very impressive 12.1 FPS (yes twelve photos in one second) for up to 12 photos in a row (the limit appears to be the same for JPEG, RAW and RAW+JPEG modes). The camera is quick to recover from JPEG bursts, but it's sluggish to write RAW photos to the card after taking many photos in a row (expect 20 second or more waits after taking a string of RAW images, even with a high-speed card).
The Panasonic Lumix FZ150 is probably one of the most impressive non-SLR cameras I've tested in recent times. The camera is extremely quick and responsive, it has a relatively large buffer for photos and continuous shooting is excellent, even with continuous autofocus and shooting in RAW mode.
Image Quality
ISO 100
ISO 200
ISO 400
ISO 800
ISO 1600
ISO 3200
The Panasonic Lumix FZ150 produces very clean and sharp photos at ISO 100 with very good color saturation and detail levels. The Lumix FZ150 maintains these great characteristics through ISO 200 and ISO 400 without a noticeable increase in noise.
At ISO 800, you will notice a very minor reduction in color saturation and slight detail loss, but it's nothing too bad and you will still be able to use photos at this setting for large printing and display. At ISO 1600, there's another expected drop in color saturation and detail levels. Fortunately, photo quality here is still pretty decent and you will be able to get medium sized prints and display out of results here. You will also be able to improve things if you shoot in RAW and process images on your computer. ISO 3200 gets pretty noisy with detail smudging and I would only advise using this setting if you need it for proper handheld exposure and will use it for small prints.
There is little lens distortion to be seen in photos of the Lumix FZ150 thanks to the camera's native processing (which means you might see more distortion in RAW images than default JPEG output). The Panasonic FZ150 also exhibits a slight amount of color fringing (color aberration) but it is not a major issue since levels are far below average; and is easily removable via computer software like Photoshop.
Edge sharpness on the Lumix FZ150 is very good, considering the lens starts at an ultra-wide 25 mm and spans a large 24X range. Redeye is a hit or miss on the FZ150 and its built-in flash though, and there's no redeye removal tool in playback either. The workaround to this is to get an external flash for the camera or remove redeye afterwards on your computer.
Image quality of the Panasonic Lumix FZ150 is indeed very good, definitely above average compared to other cameras with very good detail and noise levels, extremely minor lens flaws that's below the norm and very usable photos up to ISO 800 in general (and even ISO 3200 if you feel like pushing it).
Photo gallery
Visit the Panasonic Lumix FZ150 photo gallery to see pictures taken using the camera.
Playback
The Panasonic Lumix FZ150 has a decent playback mode which lacks more elaborate or fancy photo editing tools. Photos can be sorted and played back by category or file type (photos, 3D shots or movies), or even by date in calendar mode. There are basic features such as print marking, thumbnail viewing, slideshow mode, photo resize and cropping. You can also add text stamps, adjust level (straighten) of photos and divide videos into two separate clips.
The camera tells you quite a bit of info about your photos, including exposure info, some camera settings (not as much as I would have liked considering there were so many things that were adjustable in shooting mode but not shown in playback data) and a brightness histogram.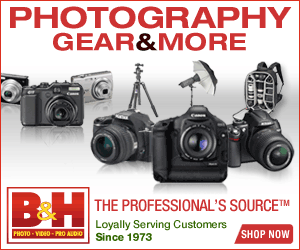 Conclusion
The Panasonic Lumix FZ150 is a superb 12 megapixel super-zoom camera with a lot of features for both beginners and seasoned photographers. The camera has a useful 24X optical zoom lens, flexible 3 inch screen (and electronic viewfinder, whose resolution could have been higher) and an ergonomic form factor that makes it look like a miniature SLR. There are also plenty of controls, which means less diving into menus and changing settings more quickly.
The Lumix FZ150 has full manual controls; which work when taking pictures and also in movie mode. There's quite an array of white balance functions (white balance shift and color temperature setting) plus bracketing options for white balance and exposure. The camera also has several customizable controls, including a Function button, its AF/AE lock button, zoom lever on the side and custom mode position (which can store 3 sets of settings). There's also RAW image mode if you prefer to tweak photos yourself without the intervention of the camera's processing.
There are also various photo effects and scene modes available on the Panasonic Lumix FZ150, including Intelligent Auto shooting, 3D photo mode and Intelligent Resolution and Intelligent Dynamic settings. Creative Control effects and Photo Style settings allow you to tweak and change how your photos come out, with the latter feature letting you change saturation, contrast, sharpness and noise reduction levels. Unfortunately, compared to its full-fledged array of shooting controls, effects and settings, the Lumix FZ150 has a relatively plain playback mode with no such editing functions or tools (not even redeye removal).
The Lumix FZ150 performs very well in terms of speed. The camera shoots very quickly and is nicely responsive. The continuous shooting performance on the Panasonic Lumix FZ150 is easily one of the best I've seen on a fixed lens camera, and remains impressive when shooting in RAW or RAW+JPEG. The only weakspot to be seen is if you're a big time RAW shooter: the camera takes a while to write RAW images after taking several photos in succession, even with a high-speed card. There's also a great full HD movie mode with plenty of options, expandability and that gives you full control over exposure.
The Panasonic Lumix FZ150's image quality is very good, with clean, clear and detailed photos right out of the camera. Noise levels are well under control, edge sharpness is above average (especially for a large range 24X zoom lens) and lens flaws are non-issues on the camera. Photos could benefit from being shot in RAW and processed for better sharpness on your computer, but this is entirely optional and only if you want even sharper and detailed photos than they already are.
I liked the Panasonic Lumix FZ150 and I would definitely recommend it to anyone looking for a great bridge/prosumer digital camera. The Lumix FZ150 does well in just about every area: controls, shooting abilities and performance, movie mode, image quality, you name it; and does great as both an alternative and supplement to bigger digital SLR cameras.
What's hot:
Good image quality
24X zoom lens covers a wide variety of shooting situations, includes optical image stabilization
Nice and legible 3 inch LCD, can be rotated out and up/down for flexible shooting
Excellent battery life
Customizable Function button and 3 sets of settings on Custom mode dial spot
Full manual mode, exposure/white balance bracketing, white balance shift with color temperature adjustment and RAW mode
Plenty of scene modes, photo effects, 3D mode and Intelligent Resolution/Dynamic features
Compatible with a lot of accessories: External microphone, remote control, external flashes, conversion lenses and filters
Excellent performance: very fast in taking pictures (even RAW images), responsive, several fast burst options available
Full HD movies with stereo sound, high quality bit rates; optical zoom, autofocus, wind filter and image stabilizer can be used in recording
What's not:
Electronic viewfinder resolution could be better
No photo effects, redeye removal, brightness/contrast change and other useful tools in playback
Slow writing speed in RAW burst mode
No automatic 'panning' panorama mode
Actual focus ring on lens barrel would have been nice