Yup, you've guessed it: An in-depth review of another travel-zoom camera. It's the Olympus VR320 review! The Olympus VR320 is a small camera with 12.5X optical zoom, a 3 inch screen and a low price tag. Head on to the Olympus VR320 photo gallery to view sample pictures.


DPInterface Olympus VR320 Review
Brad Soo – October 20th, 2011
The Olympus VR320 is probably the smallest 'travel-zoom' camera of the group of 8 cameras we tested over summer. The camera sports 14 megapixels of resolution (on a regular CCD image sensor), 12.5X optical zoom lens, 3 inch screen and point-and-shoot operation. The Olympus VR320 is thin on features compared to other travel-zoom cameras, but its main differentiation factor is its super affordable price, currently retailing at under $150. Read on to find out if the Olympus VR320 the perfect model for those looking for a travel-zoom on a shoestring budget.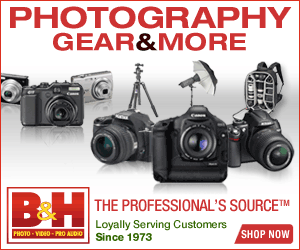 Size and weight
Olympus VR320 compared to the Apple iPhone
The Olympus VR320 is easily the smallest camera in the group of 8 travel-zoom cameras I tested over summer. The camera measures a mere 100.6 x 58.2 x 28.1 mm (4.0 x 2.3 x 1.1 inches), making it small, light and definitely pocketable. Fully loaded with a battery and memory card, the camera tips the scales at just 153 grams (5.4 ounces), which is definitely very light. What makes the VR320 smaller and lighter than the rest is because of its simpler design (read: no manual controls or GPS or other fancy stuff) and relatively small 12.5X optical zoom (tied with the Casio Exilim ZR100 for the least amount of optical zoom among the group of travel-zoom cameras).
In the camera box
The Olympus VR320 comes with an unsurprisingly average bundle:
Olympus VR320 camera
LI-42B lithium-ion rechargeable battery
AC adapter charger with USB cable
Wrist strap
A/V cables
Camera software CD and user's manual
The Olympus VR320 comes with just 33 MB of internal memory, which works well as emergency or backup memory but definitely not enough for a decent picture-taking experience. The camera takes SD and SDHC memory cards, with no word about SDXC compatibility from Olympus. I didn't find a high-speed memory card to make much of a difference here with the VR320 so a standard 4 GB SDHC would probably suit you fine.
The Olympus VR320 comes bundled with the traditionally weak LI-42B lithium-ion rechargeable battery. The camera can squeeze out a crummy 160 shots per charge out of this battery, which is much worse than most compact cameras these days, travel-zoom or not (average hovers around 200 to 250 shots per charge). And what's worse, the Olympus VR320 is one of the many camera models that have gone over to USB Charging and comes with just a USB wall charger (means you plug the camera in to charge its battery, just like your smartphone). If you feel like picking up a spare battery and charging it while being able to use the camera, Olympus would be happy to sell you a standalone battery charger, which thankfully isn't too pricey at 10 bucks.
Accessories
Excluding various neck/wrist straps and cases for the camera, there aren't any accessories available for the Olympus VR320. That's not surprising as the camera doesn't look like it's made for external flashes or conversion lenses.
Camera Tour
The Olympus VR320 is tiny for a camera packing a 12.5X optical zoom lens. The camera looks simple and doesn't have too many buttons; even then all its controls are placed on the right side of the camera. There are two ergonomic problems with the Olympus VR320: the flash is easily obstructed by your fingers (especially if you have mid-sized to large-ish hands) and the navigation pad and back buttons are way too small. The Olympus VR320 feels decent in hand but has one main weak spot: the bottom compartment door which feels flimsy.
The Olympus VR320 comes in your choice of four colors: Silver, black, blue or red.
The front of the Olympus VR320 sports a very familiar 12.5X optical zoom lens, which I suspect is the exact same one found on the Casio Exilim ZR100 we reviewed not long ago. The lens is equivalent to 24 – 300 mm, which is very wide and suitable for landscapes/group photos, and has an aperture range of f3.1 – f5.9, a little dark on the telephoto side. The main difference is the Olympus VR320 has fixed zooming speed, while the more expensive Casio Exilim ZR100 allows for variable zooming speed. Behind that lens is a sensor-shift image stabilization system and just a regular 14 megapixel CCD sensor (nope, no fancy high-speed shooting or multi-shot tricks here on the VR320!).
There are just three other things to see on the front of the Olympus VR320: the autofocus assist/self-timer countdown light and mono microphone to the upper right corner and the built-in flash on the other side. The flash (whose numbers were obtained with ISO 800) is pretty powerful, covering a range of 20 cm to 4.7 m (14 feet) at wide-angle and up to 2.4 m (8 feet) at telephoto.
On the back of the Olympus VR320 is its large 3 inch LCD. Unfortunately the LCD packs a paltry 230,000 dots (there's a 460,000 dot number floating around on the net, but that's probably just a typo by some Olympus person) and the low resolution shows! The screen is grainy when composing photos and playback isn't much better with its poor sharpness that makes it hard to check if photos were in focus. Indoor visibility was decent while legibility under bright light was very poor (I haven't had to 'shade' the display of a camera with my hand to see it in a long time, until the Olympus VR320 came along this year).
Towards the right side are the camera's controls. There's the movie start/stop button and playback button, with a status indicator light between them. Then there's that tiny navigation pad which is way too small to be practical; especially the center and left keys. Only the up/down keys have any direct functions (Toggling on-screen information and deleting photos respectively) while the center/left/right keys bring up the same Function menu on the camera (which comes with an unfortunate and noticeable 1 to 2 second delay after trying to call the menu up).
Function menu on the Olympus VR320
The Olympus VR320 has a Function menu that contains various settings such as white balance, ISO and drive mode. The Olympus VR320 doesn't have any sort of manual controls, so you don't get to manipulate focus or exposure settings directly… there isn't even any custom white balance on the camera.
Help tooltip screen on the Olympus VR320
The last two buttons on the back of the camera are the MENU and Help buttons respectively; the latter brings up a tooltip describing the function you're hovering on as shown above.
Over here is the power on/off button and shutter button with zoom controller wrapped around it.
One side of the camera is blank while the other features a wrist strap loop. You can see the camera's lens at wide-angle and maximum zoom in the photos above.
At the bottom of the Olympus VR320 is its tripod mount (obscured by the compartment door here) and battery/memory card compartment. The compartment door is feels flimsy. You can also spot a combo port for USB and A/V out here.
Taking pictures (Shooting mode)
The Olympus VR320 tells you just the basic s about the picture you're about to take: camera settings and exposure, and zoom indicator when zooming. The camera lacks a battery indicator and live histogram.
Shooting settings
The Olympus VR320 sports the average Olympus menu system with not many options, being the basic camera that it is. There are a couple of options within the menu system, but none are particular noteworthy and all are pretty much self-explanatory. If you still need help, pressing the camera's dedicated help button will bring up a tooltip to explain it all to you.
Macro and scene modes
The Olympus VR320 has a crummy macro mode that allows you to go as close as 20 cm (8 inches) to your subject at wide-angle and 90 cm (3 feet) at telephoto. Toggling the camera's super-macro mode will lower the minimum distance to just 1 cm (0.4 inches) but the lens will be locked at wide-angle so you can't use any zoom.
The Olympus VR320 is also a purely automatic camera with an Intelligent Auto mode and a little over a dozen scene modes. The available scene modes on the camera are: portrait, landscape, night, night portrait, sport, indoor, candle, self-portrait, sunset, fireworks, cuisine, beach and snow, documents and pet mode.
There are also seven Magic Filter image effects which you can make use of, namely pop art, fisheye, pinhole, drawing, soft focus, punk and sparkle.
Video Recording
The Olympus VR320 has a very basic Standard HD movie mode that records 720p movies (1280 x 720) with mono sound at 30 frames per second. Movies are recorded in AVI MJPEG format and have a file size limit of 2 GB per video clip. There are two alternative movie sizes, VGA (640 x 480) and QVGA (320 x 240) that also record at 30 FPS. You can also drop frame rate down to 15 FPS, though I'd advise against that since movies become very choppy and unsmooth.
You can't use optical zoom or sensor-shift image stabilization while movies are being recorded. The camera also cannot continually focus while recording. As you might expect, video quality is just 'okay'; acceptable for a couple of brief clips but definitely not something you'd want if you're looking for detailed videos.
Performance
All performance testing of the Olympus VR320 was performed using a high-speed 16 GB SanDisk Extreme SDHC card.
The Olympus VR320 is a fairly sluggish performer with unremarkable performance numbers. The camera starts up and is ready to go in about 2.5 seconds, which is noticeably slower than most cameras. Focusing was just decent with an average speed of 0.2 to 0.6 seconds in good light and stretching up to over 1 second in low-light. Low-light focusing was a hit-or-miss, even with the camera's focus assist light.
Shot-to-shot speed (JPEG) - 1 shot per 2.5 seconds (decent)
Flash recharge time using a fully charged battery - 4 seconds on average
The Olympus VR320 has a paltry full-resolution continuous shooting mode. The camera shoots at a painfully slow 1 shot every 2 seconds up to 15 shots.
Image Quality
ISO 80 (f3.0, 1/15 sec)
ISO 100 (f3.0, 1/15 sec)
ISO 200 (f3.0, 1/40 sec)
ISO 400 (f3.0, 1/80 sec)
ISO 800 (f3.0, 1/160 sec)
ISO 1600 (f3.0, 1/320 sec)
The Olympus VR320 has a relatively narrow ISO range of ISO 80 to ISO 1600, and for a good reason. Image quality starts out clean and sharp at ISO 80, but things already have a kind of overprocessed look with a very slight amount of detail loss. ISO 100 has similar qualities to ISO 80, while there's sign of noise reduction starting to happen at ISO 200.
Image quality becomes noticeably grainy at ISO 400 and detail smudging as a result of obvious attempts at noise reduction occurs. I would advise sticking to ISO 400 and below, as image quality just gets worse with more details smudged away at ISO 800 and becomes completely unusable at ISO 1600,
As we've seen with this lens used on Casio's ZR100 travel-zoom, there's a very low amount of lens distortion to be seen with the Olympus VR320. However, color fringing (chromatic aberration) and edge softness were both visible in photos (at least moreso than we saw on the Casio that shares this 12.5X lens).
The Olympus VR320 produced image quality that was below average. The camera performed well in terms of redeye control (there's a redeye removal tool in playback) and lens characteristics, but did extremely poorly in the noise department. Image quality was overprocessed looking with poor detail levels from ISO 80-400, barely usable at ISO 800 and unusable at ISO 1600.
Photo gallery
Visit the Olympus VR320 photo gallery to view photos from the camera.
Playback
The Olympus VR320 has a simple playback mode with playback zoom (up to 10X), image rotation and protection, slideshow view and voice clip attachment. There are four basic playback editing tools: Digital redeye fix, shadow adjustment (improves brightness), image resize and cropping.
The Olympus VR320 does tell you quite a bit of information about your photos: exposure and shooting data are both here. What's missing is any sort of histogram.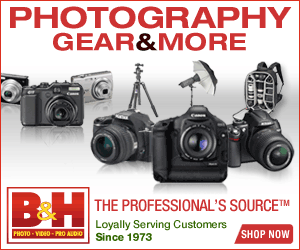 Conclusion
The Olympus VR320 is a basic camera with plenty of optical zoom. With 14 megapixels, 12.5X optical zoom, 3 inch LCD, scene modes and automatic shooting, basic 720p movie mode, the Olympus VR320's feature set is nothing to go boasting about. Operation is straightforward and basically anyone can pick up the camera and begin using it without reading the manual.
The good stuff about the Olympus VR320 are mainly its price, its tiny size and zoom lens that starts at an ultra-wide 24 mm. However, the list of cons stretches way longer: poor performance, skimping on shooting and movie features, crummy battery life and definitely questionable ergonomics (button size). The biggest dealbreaker is probably image quality, where the VR320 does an underwhelming job in controlling noise and retaining details in photos.
Unfortunately the Olympus VR320 cuts way too many corners to earn any recommendation from me. The camera may be cheap, but you're better off shelling out a couple more bucks for an alternative travel-zoom camera that will provide a much more superior experience and better image quality than this one.
What's hot:
Tiny and very compact size (for a camera packing 12.5X optical zoom)
12.5X optical zoom, starts at an ultra-wide 24 mm
Simple and straightforward operation; help tooltips available
What's not:
Poor image quality; very noisy and undetailed photos
Dismal battery life (far below average)
Tiny buttons, especially navigation pad; flimsy bottom compartment door; poor LCD resolution (and it shows!)
Below average performance and sluggish and limited burst mode
No manual controls, skimpy on certain features (ie no histogram anywhere)
Overly basic movie mode: 'Only' Standard HD 720p max resolution, no zoom, real image stabilization or continuous focusing